Nous y voilà !!
« La Nardelle » a réouvert le 5 juin 2020, tout est prêt pour vous recevoir en toute sécurité.
Gel à disposition, masque conseillé (nous pouvons vous en fournir un), carte, tables et chaises désinfectées après chaque utilisation.
Serveur(se) masqué(e), gants, masques, filets et désinfectant en cuisine. Bref, nous sommes prêts pour vous accueillir.
Nous espérons vous voir bientôt.
Here we are !!
« La Nardelle » reopened on June 5, 2020, everything is ready to receive you safely.
Gel available, mask recommended (we can provide you with one), card, tables and chairs disinfected after each use.
Masked waiter, gloves, masks, nets and disinfectant in the kitchen. In short, we are ready to welcome you.
We hope to see you soon.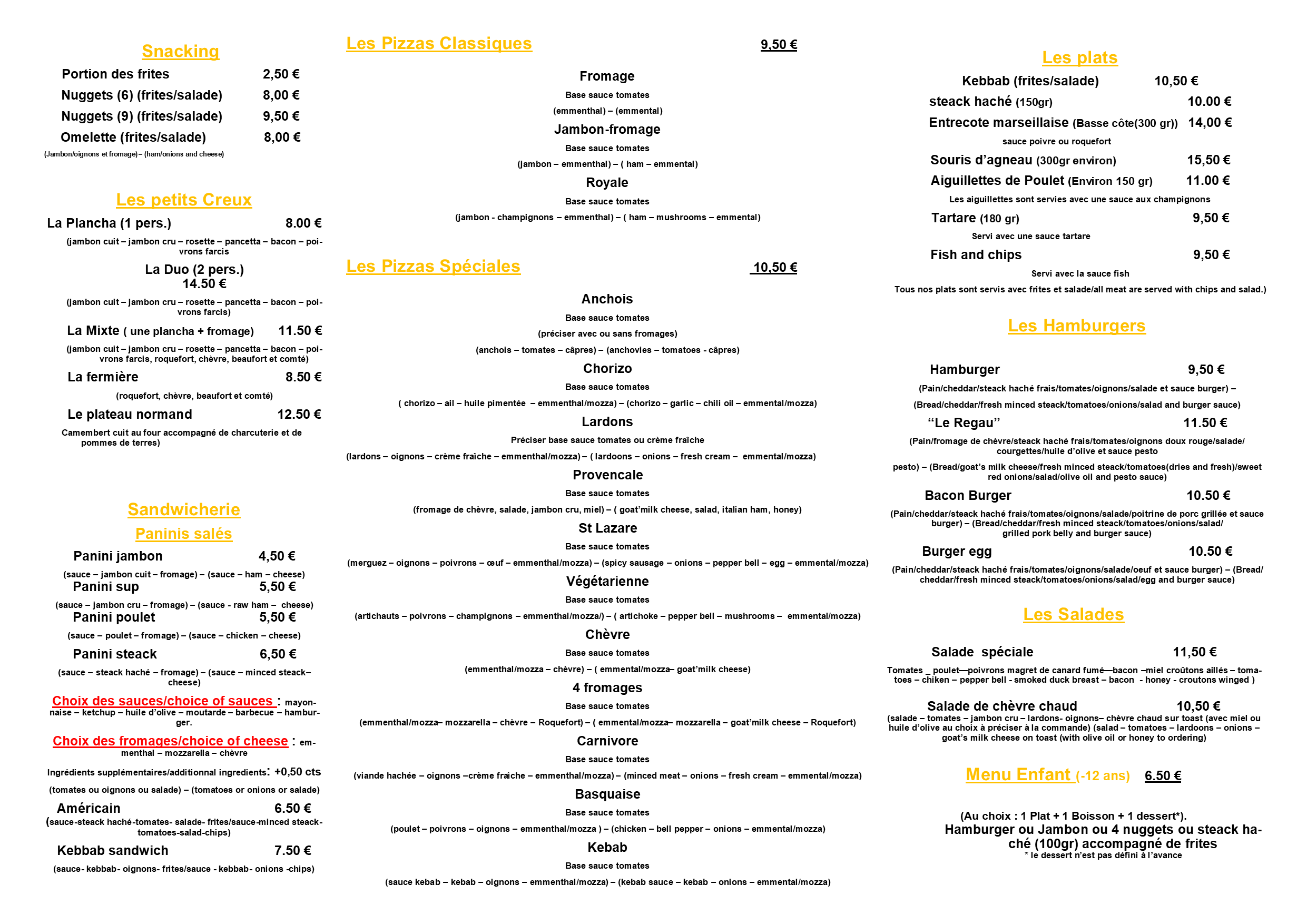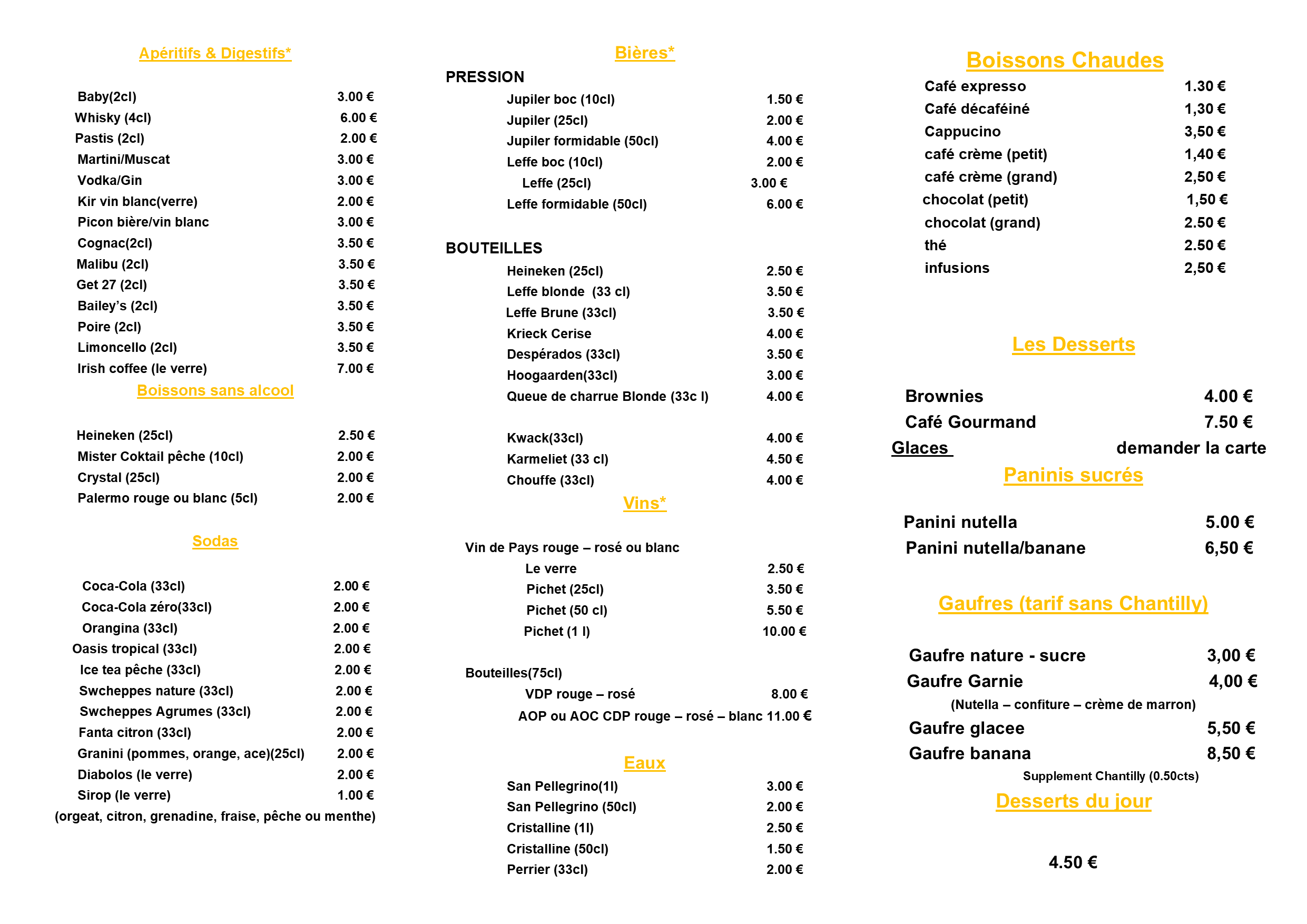 SNACKING – BAR – DINNER
La Nardelle
La Nardelle vous accueille midi et soir tous les jours du 1er juillet au 31 août, et tous les week end du vendredi soir au dimanche midi à partir du 31 mai 2019 dans un cadre familial et convivial.
Joëlle et Bernard vous propose un large panel de plats qui passe du hamburgers à la souris d'agneau en passant part les salades ou les viandes. Pour les petites faims, ils vous proposent des paninis ou des américains. Pour les amoureux des pizzas, Rémy vous en proposera un large choix.
Pour vos plaisirs sucrés, Joëlle vous proposera ses desserts fait maison ou encore vous régaler avec les coupes de glaces.
Bon Appétit !
OUVERT TOUS LES JOURS EN SAISON
Une convivialité unique